A little freshen up on the history and tools you will need before we get started...
Pour over coffee is synonymous for extracting the more delicate flavours, oil's and subtle aromatics out of the coffee during the brewing process. The end result is a smoother less intense coffee with lighter body.
When it comes to the tools used, the pour over cones themselves can be made of many different materials whether it be plastic, glass or ceramic, and are usually brewed with a paper cone filter.

This kind of brewer can come in various shapes and sizes. Pour over brewers produce a clean, light-bodied and complex cup of coffee.

It's a great way to immerse yourself into the world of alternative brewing and is an easy and explore and understand the differences between various origins, processing methods and varietals on offer, whilst brewing great coffee in the comfort of your own home.
Hario pour over filter cone
Pour over filter paper
Gooseneck kettle  
Serving pot
Scales and timer
This recipie serves 1

Firstly you will need: 
15g of your favourite Coffee MIO coffee (roasted for filter)

225ml water - Total brew time: 3 minutes
Grind size - Medium (in between espresso and plunger grind.)

STEPS
Start with at least ½ litre of fresh water and bring to the boil.

While waiting for the water to boil, fold the paper filter along each seam, then open it and place inside the cone. Weigh and grind your coffee. Place the cone with filter paper on your jug. Pour some boiled water through to rinse the paper and warm the cone and jug. Once drained through, empty water from the jug into the sink.
Put your ground coffee in the filter-lined cone. Place the cone on top of your jug, and then place the entire set-up on the scales and tare to zero. Start your timer and pour just enough boiling water to cover all the coffee, then leave the coffee to 'bloom' for about 30 seconds.
You can bloom with about twice the weight of the coffee, so in this case, about 40ml of water. This bloom period helps the coffee to de-gas and rearrange itself into an even bed, allowing for an even extraction. Pour the rest of your water slowly, in a circular motion. Aim to add all your water (225ml in total) just under 2 minutes; your brew should finish trickling through by approximately 3 minutes.
Give the brewed coffee a quick stir, and then pour allow to cool slightly and enjoy!
SOME EXTRA TIPS WHEN BREWING.
What is the brew ratio? And how do i calculate it?

All of our Coffee MIO blends and single origins that are roasted for filter have their own specific brew ratio.

The brew ratio refers to the ratio, by weight, between water and coffee and is the core of the brewing process.

This 'Brew Ratio' is used to extract the optimum flavour, sweetness and aromatics from the coffee.

For example:

A brew ratio of 1:15 means that for every 1 gram of coffee you would add 15ml of water.

So if you were brewing coffee for one person you would add

15grams of your favourite Coffee MIO filter coffee with 225ml of water.
My coffee is extracting too fast.

If brewing your coffee is taking too long, sounds like you need to make your coffee a little coarser. The brewing time should take around 3 minutes in total from start to finish.
My coffee is extracting to slowly.

If your coffee is extracting to slowly it more than likely is due to the fact the grind is too fine. Another tell tale sign is the the left over coffee in your paper filter is quite wet and sloppy.

To solve this simple make the coffee a little coarser, you should aiming to finish your total brewing process in around 3 minuets.
How do i store my coffee?

How to prolong my lifespan?

Show me a little bit of love to keep your coffees tasting banging.

Consider …

Storing me in an airtight container, something like these sexy ones:
AIRSCAPE STORAGE SOLUTIONS

Put me somewhere away from harsh light, extreme temperatures and moisture

(read: NO fridges. Definitely NO freezers.)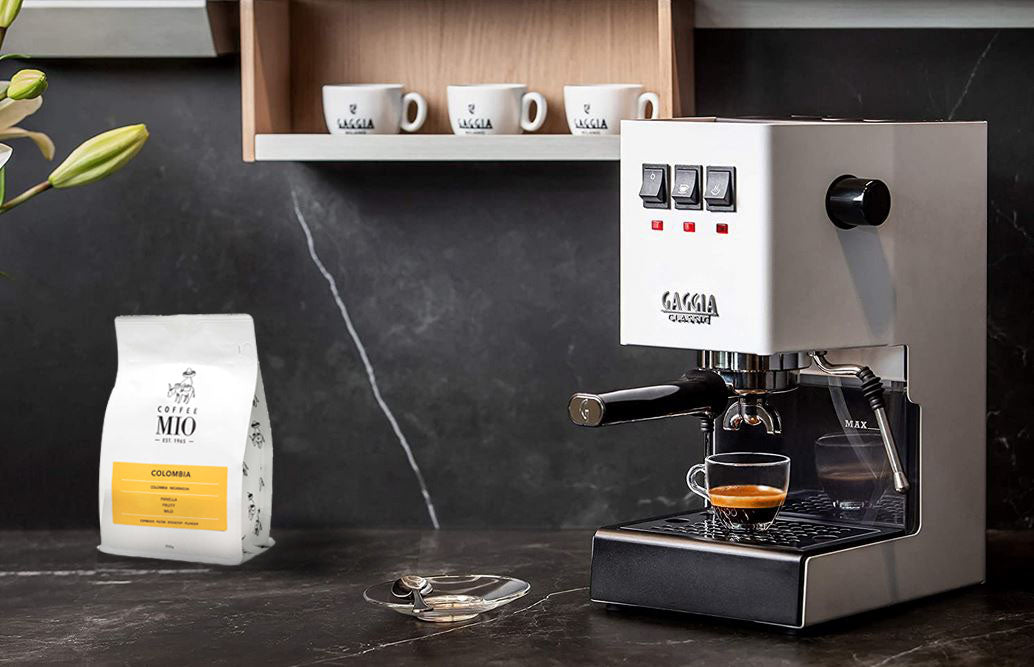 Espresso Brewing
Time to get that machine all dialed in and extracting killer espresso shots.
View the recipie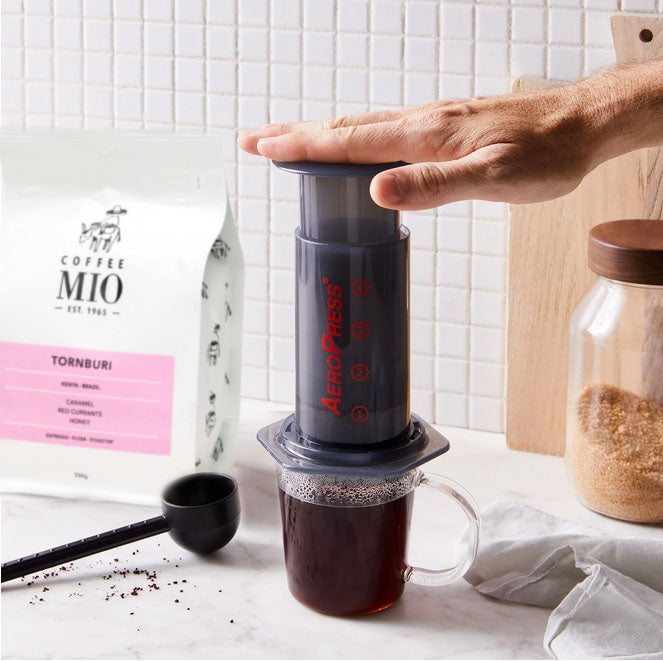 Aeropress Brewing
So simple and easy to use. No mess and a great way to brew a fresh batch in just a few minuets. Check our our easy to use guide here.
View the guide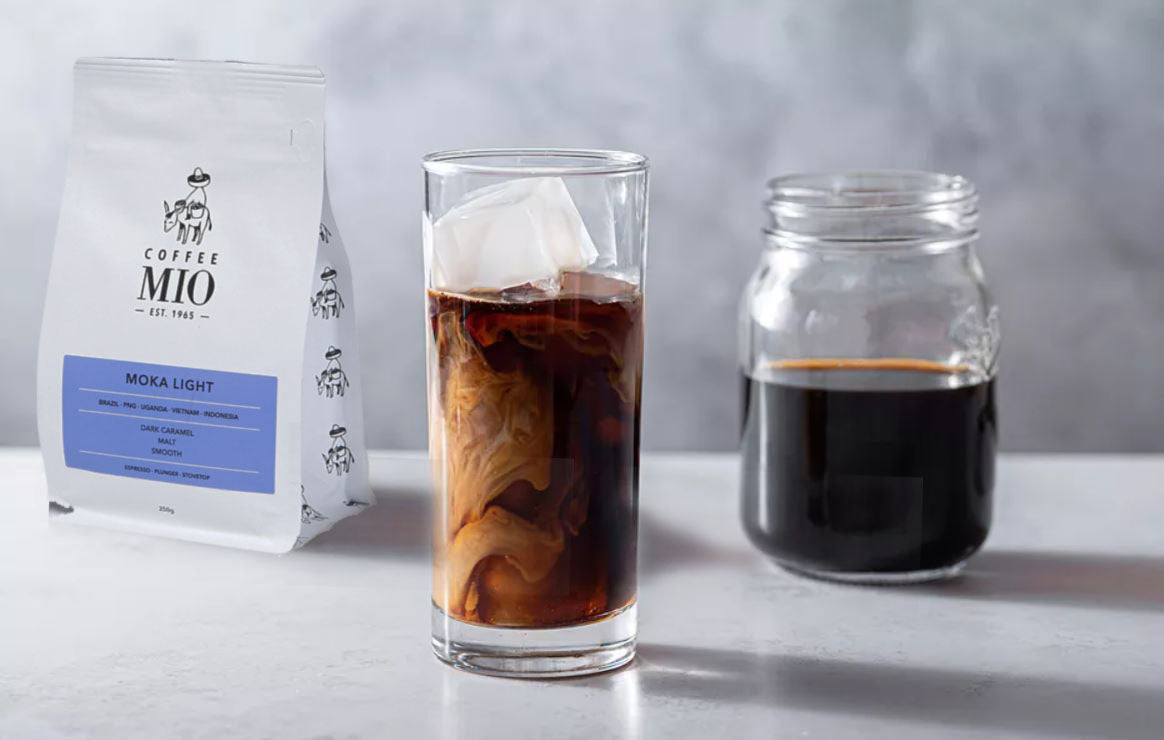 Cold Brew Guide
Pair text with an image to focus on your chosen product, collection, or blog post. Add details on availability, style, or even provide a review.
View Cold Brew Guide