CAFE AND WHOLESALE SUPPLY
We've been fueling cafes Australia-wide for well over half a century.
Which has given us a wee bit of time, to really nail the foundations of how to get a
banging brew, but also solidify the elements required to assist our customers in their pursuit of excellence.
Choosing a coffee supplier, isn't a tick box task nor is it a secret ingredient for automatic success.
Like all good things, it's about relationship and synergy – which is our starting point in collaborating with you, to aid you in your journey.
Coffee is the culmination of numerous variables, of which selecting your partner in crime is a key one.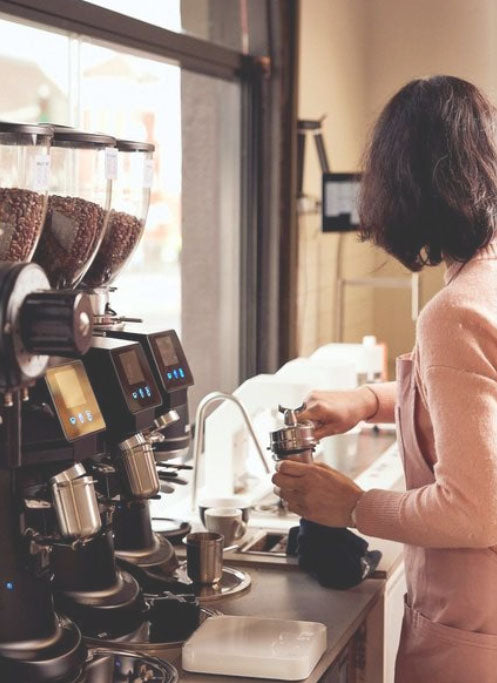 CONSISTENCY. SUPPORT. RELIABILITY.
Here at MIO our business is YOU-centric. From top to tail, this Australian, family-owned business wakes in the morning (then caffeinates, duh) and nods off at night, with the sole focus and commitment to continuously improving, accelerating, and expanding how we can service you better.
Okay, so we see you biting at the bit, curious to know how we do it. Well, easy now cowboy, it's not a one size fits all approach – and therein the magic lies.
But, with that being said, there are a few cornerstones to our work…
ROASTING AND BLENDING

All our coffees are roasted paying particular attention to changes and variations between crops and seasons. Using roasting methods that have been perfected over more than 50 years. Ensuring a consistent, quality product.

Roasting coffee to highlight its flavour characteristics, creating blends that are suited to various different brewing methods.

CAFE & WHOLESALE PARTNERSHIP

Having developed and tweaked our blends for over 55 years in Melbourne, we've built our approach to coffee roasting with our customers in mind, striving to offer coffee that is accessible on every level.

Our strong understanding of what customers want from their coffee is
what sets us apart, and our passionate team works closely with our partners to offer choice and flexibility to their needs, with access to a wide range of coffees carefully selected and meticulously developed for espresso and other brewing methods.

SPECIALISED COFFEE EQUIPMENT

Machinery and equipment is a vital input to brewing excellent coffee.

Our experienced team can curate and assist in finding the best equipment that suits your cafe's needs.

Assisting and providing valued support when it comes to the workflow, aesthetics and reliability; all underpinned by an understanding of restrictions such as space, budget and individual needs.
QUALITY CONTROL

Be it consistent cupping of both green and roasted product, or frequent traceability inspections, our processes ensure that every blend is meeting our high MIO standards.

Consistency is key here. Rigorous checkpoints throughout the blending, roasting, degassing, and packaging process ensure that you end up with a finished product which is of the highest quality, every damn time.

TRAINING

A variety of training modules have been developed to focus on various stages within the coffee making process. Tailored to your individual experience and skillset, taught through a hands on, approach.

Whether it be improving workflow, assistance dialing-in your grinder in busy spells, or nailing that rosetta, workshops can be conducted at your own premise or within our training hub, at our roastery.

SERVICE & SUPPORT

We don't believe in outsourcing our work to any old person. Reliable machinery that gets the job done, is necessary in helping you do what you do best.

MIO invests itself into training and enriching its own in house team of coffee machine service specialists.

This crew is here to assist in new equipment installation, preventative maintenance and emergency 'on-call' assistance.
WANT TO CHAT MORE?
There's a lot to digest and a lot to sieve through.
We pride ourselves on creating a coffee solution, unique to you.
We'd love to hear from ya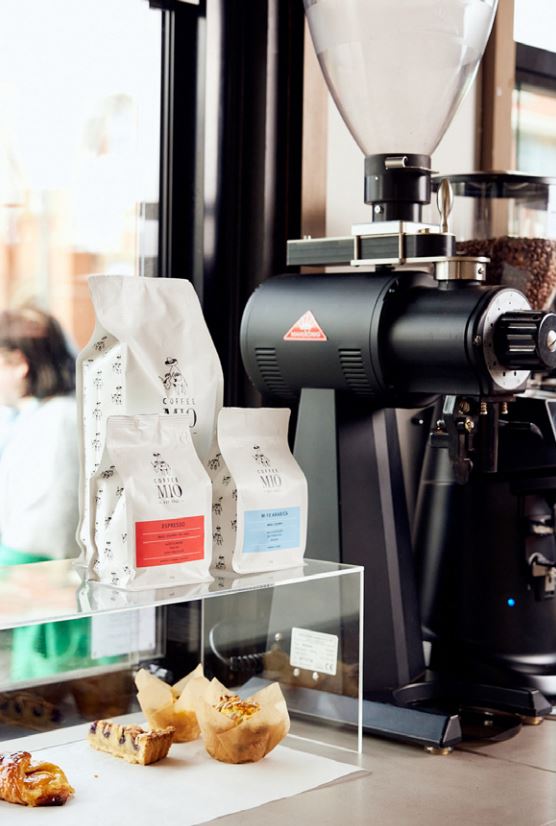 WHOLESALE COFFEE SUPPLY AUSTRALIA
MELBOURNE (HEAD OFFICE)
811 High Street
THORNBURY VIC 3071
+61 3 9484 0776
coffeemio@coffeemio.com.au
-
SYDNEY
+61 2 8737 8488
coffeemio@coffeemio.com.au
TASMANIA
+61 3 6273 1125
coffeemio@coffeemio.com.au
QUEENSLAND
+61 410 341 339
coffeemio@coffeemio.com.au